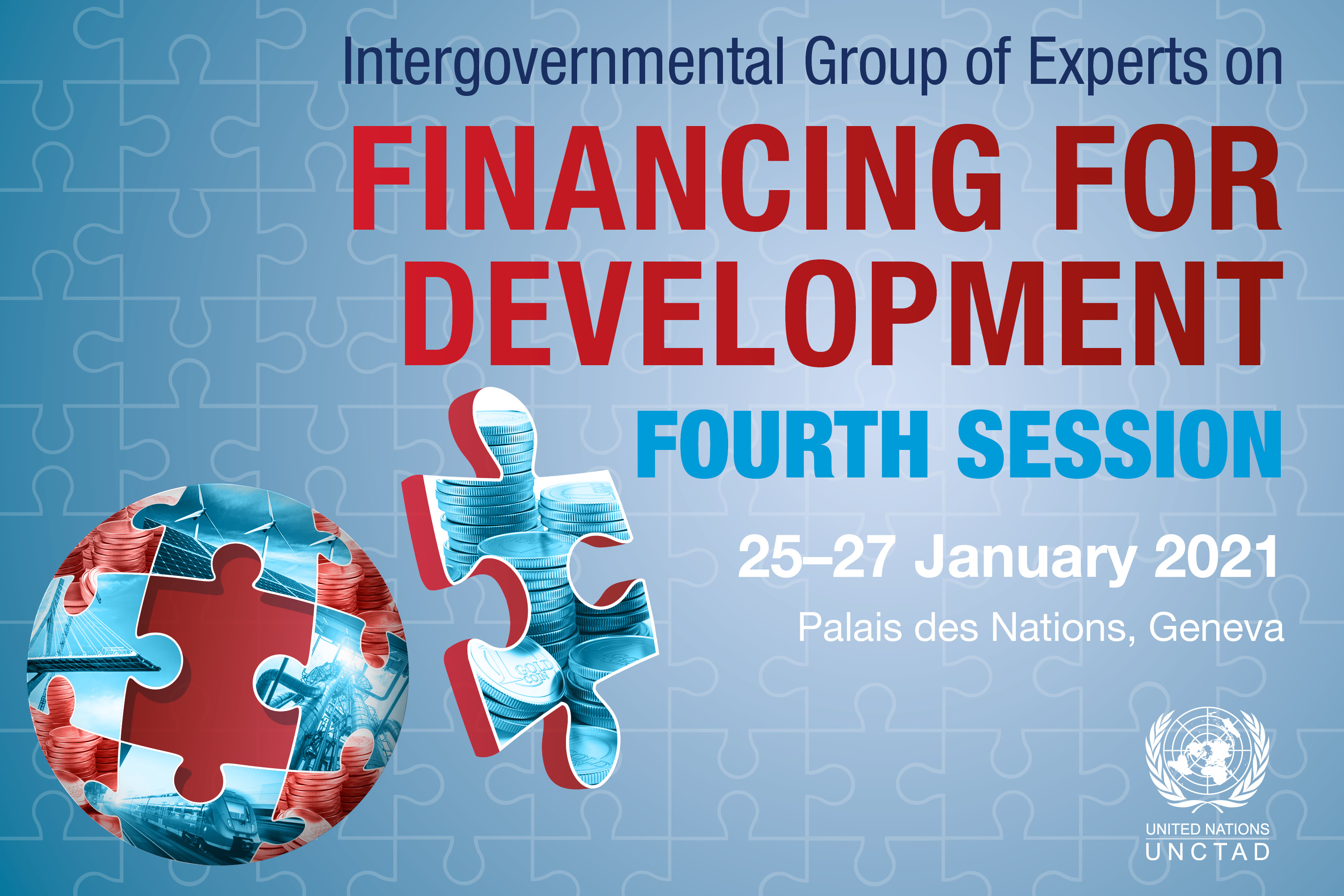 25 - 27 January 2021
The fourth session of the Intergovernmental Group of Experts on Financing for Development will be held from 25 to 27 January 2021 in room XIX of the Palais des Nations, Geneva.
At the fourth session, discussions will address the following: Addressing systemic issues – strengthening the coherence and consistency of multilateral financial, investment, trade and development policy.
More information on registration, agenda, etc. can be found here: https://unctad.org/meeting/intergovernmental-group-experts-financing-development-fourth-session .