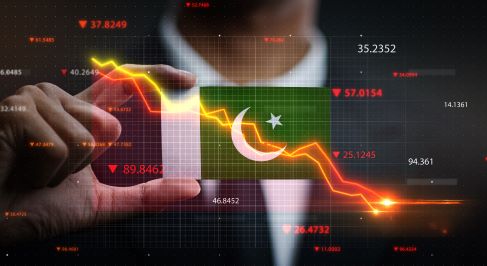 25 November 2021
Background  
The COVID-19 pandemic has presented a significant socio-economic challenge to all countries around the world. Nations globally have struggled to adjust to the demands of both responding to the health needs of the pandemic as well as adapting their economies to absorb the impact to various vulnerable sectors. Though governments have introduced a broad range of policy responses to mitigate the immediate adverse impacts of the pandemic, questions remain as to how to go beyond the immediate and address the need for long-term sustained economic resilience and recovery. 
This capacity-building workshop, conducted in partnership with the Sustainable Development Policy Institute of Pakistan, was intended for policymakers, practitioners, and interested parties to:
Explore policy options for a fiscally sustainable path to recovery in the post-pandemic period

Present ESCAP's Macroeconomic Model and its relevance to ensuring informed data-driven sustainable macroeconomic policy choices
Format  
The workshop was held in a hybrid mode over Zoom and on-site as a one-day event. After an opening session, presentations were made by Hamza Malik (UNESCAP) on the regional context of the pandemic and fiscal responses based on UNESCAP's recent work, Sajid Amin Javed (SDPI) on the findings of the ESCAP analytical studies on Pakistan, and Dawn Holland (NIESR) on the ESCAP Macroeconomic Model and its utilisation in modelling Pakistan long-term recovery.