A macroprudential agenda for middle-income countries in Latin America and the Caribbean
Macroprudential agenda for middle-income countries in Latin America and the Caribbean will develop a macroprudential regulatory agenda for MICs in Latin America and the Caribbean. Many MICs in the region that lack the fiscal space to effectively respond to the exigencies of the COVID-19 pandemic, have also limited access to concessional financing. In addition, many of them that until the COVID-19 outbreak enjoyed access to international capital markets have been unable to refinance maturing loans or raise new funds as financial conditions have worsened. Home to 75% of the world's population and 62% of the world's poor, MICs are highly vulnerable to a debt crisis, lost market access and capital outflows.
Related research
11 March 2021
In 2020, the Latin American and Caribbean region faced the worst crisis on historical record and the sharpest economic contraction (-7.7% and -20%, respectively, in GDP and investment growth for 2020) within the developing world. The available data also show that the contraction of investment relative to that of GDP was greater in Latin America and the Caribbean than in other developing regions.
The pandemic has magnified the structural and institutional gaps of Latin America and the Caribbean. The crisis has severely impacted productive structures, resulting in the closure of more than 2.7 million firms, and the labour market, as the number of jobless persons has escalated to 44.1 million.
Significant firm closures and employment losses, jointly with the fact that the more vulnerable segments of the population have borne the brunt of the crisis, have pushed up poverty levels from 185.5 to 209 million people (from 30.3% to 33.7% of the total population). Meanwhile, extreme poverty will increase by 8 million, to 78 million people. Also, the sharp contraction of investment will constrain future capital accumulation and the capacity of the region's economies to generate growth and employment. The region's economic and social development is likely to be set back for at least a decade. By the end of 2020, the level of per capita GDP was equal to that of 2010.
28 August 2021
In this report, we stress the importance of structural change and productive development as leading engines of post-Covid economic recovery. We do so by first putting emphasis on the perverse relation between underdeveloped productive structures and the intensity of the Covid-19 crisis. We then look at factors that may have harmed productive development in emerging and developing (EDE) countries over the last forty years. We investigate the role of (non-FDI) net capital inflows as a potential source of premature de-industrialization in a wide range of EDE countries, Latin American ones in particular, in the context of increasing financial integration. Our analysis intends to verify whether periods of abundant capital inflows to EDE economies may have fed perverse structural changes away from those sectors, namely manufacturing, traditionally recognized as prime sources of long-run development. We consider a sample of 36 countries from 1980 to 2017. We find that manufacturing employment and GDP shares tend to contract more substantially, and the economic complexity index decreases during episodes of financial bonanza. Given this evidence, we discuss policies that may support transformative post-Covid recovery. We first consider available space for expansionary fiscal policy and public investment-centered recovery plans as influenced by the degree of financial integration characterizing EDE countries. We then analyze whether macroprudential policies taming international capital mobility may bear positive effects for long-run productive development on top of their implications for (short-term) financial and macroeconomic stability.
Activities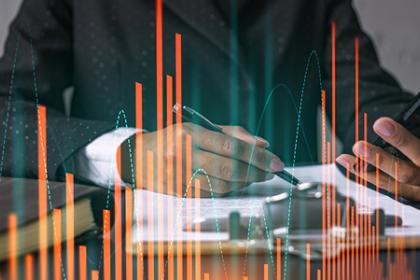 15 - 16 April 2021
Background
In the first phase of the project, ECLAC commissioned studies on experiences with capital account management measures in Africa, Asia-Pacific, and Latin America and the Caribbean to draw policy recommendations for developing countries to maintain policy space and stem the potentially harmful effects of unregulated capital flows on the financial and real sectors both during the crisis and the recovery.
Building on this work, studies are currently underway on macroprudential policy instruments, outlining a macroprudential policy agenda for the Latin America and the Caribbean region. The study will also consider the experiences with macroprudential policies and instruments in other developing regions, including in Asia-Pacific and Africa, to provide an adequate framework for the analysis of macroprudential tools.
This experts' workshop, jointly hosted by ECLAC and UNCTAD, will bring together central bank officials from Latin America, academics, and UN agencies to discuss the initial findings of these studies, exchange experiences, and promote a better understanding of the advantages and drawbacks of different variants of capital account management and macroprudential policies and techniques that can be applied.
Format
The workshop will be held virtually through Webex and will be structured into two half-day sessions. After an opening session, each panel will analyze a different regional case study, which will be presented by its author. The Asian experience will be presented by Jayati Ghosh (Amherst University), the African experience by C. P. Chandrasekhar (Jawaharlal Nehru University), and the Latin American experience by Pablo Bortz (CONICET, Argentina).
Discussants from central banks and academia in each panel will subsequently provide feedback and share their experiences and expertise. Each regional case study will be discussed with a view to the policy implications for Latin American and the Caribbean countries. In a final wrap-up session, Matías Vernengo (Bucknell University) and distinguished discussants will synthesize the key takeaways from the previous sessions and discuss the way forward.
Please see the attached programme for further details.
Contact
If you have any questions on the workshop do not hesitate to contact Martín Abeles, Director of ECLAC's Buenos Aires Office ([email protected]) with copy to Esteban Pérez Caldentey ([email protected]) and Zebulun Kreiter ([email protected]). For questions pertaining to logistics, please contact Ms. Paula Scarpello ([email protected]).